Strategies for Retiring Right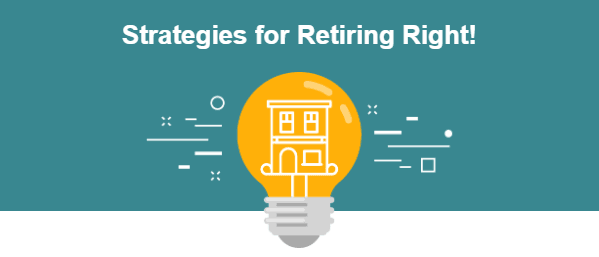 Worried you won't have enough money in retirement?  Concerned about losing your work identity? Envisioning where you will live after you leave work? Wondering how your relationships will change with your family, friends, and partner?   
 Whether you are considering retirement planning or are already retired, Strategies for Retiring Right! will help you build a personal retirement plan to enhance your life after work.  With its profound insights, lessons from true stories, and self-reflective exercises, it provides a pathway for you to make a successful transition from work to retirement.
Strategies for Retiring Right! contains proven strategies for retirement success, including creating a realistic vision; achieving a balanced lifestyle; deciding whether to sell or remain in your current home; enhancing relationships with your loved ones and calculating how much money you'll need to live comfortably.  Also included are tips on finding and using a retirement mentor and how best to find the right financial adviser for you.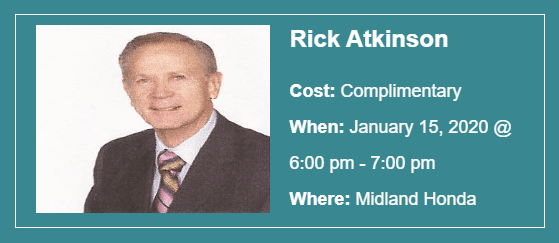 Refreshments will be provided.
There is limited seating so RSVP now to mbrooks@midlandhonda.com while spots are still available!
Please RSVP by January 10th, 2020.
Sincerely,
Megan Brooks
Brand Ambassador
mbrooks@midlandhonda.com
(705) 526-1344